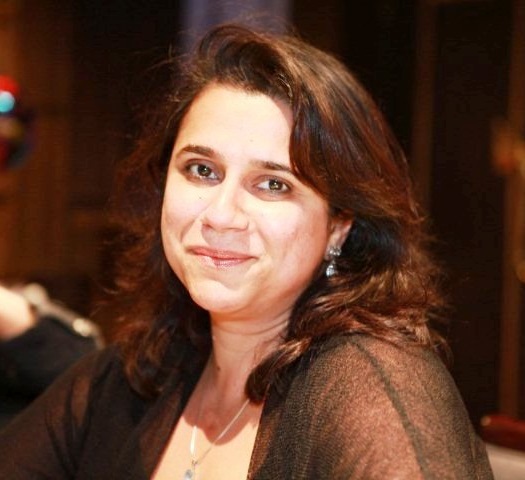 Ritu Bahl
Ritu has more than 20 years of experience in the information technology industry. She has held senior technical leadership positions in multi-national hardware and software companies including Harris Semiconductors, Digital Equipment Corporation (now Hewett-Packard), Microsoft Corporation, and Amazon Inc. At Microsoft she was part of the core operating systems division where she delivered over a dozen important features in three Windows release cycles by motivating diverse engineering teams and driving results through all stages of the development cycle. At Amazon, she led a games platform group to deliver Amazon's video game analytic service in record time. Previously she founded S-Cube and served as its chief executive officer. S-Cube provided software consulting services to the top Fortune 100 companies.
She received her BS and MS degrees in electrical and computer engineering from Rutgers University and the University of Massachusetts respectively. She received her MBA degree in Technology Management from the University of Washington Seattle.
Ritu founded CK to help change the perception that innovation in computing is limited to individuals with certain types of personalities. She is on a mission to inspire young people, especially young girls, to embrace computing by showing them the fun side of it while exposing them to the possibilities of having positive impact on our global society.
Nina Smith-Gardiner
With a background in the sciences and the arts, I am excited to be creating a program that inspires kids to fearlessly delve into computing with the support of fun teachers and a creative format of instruction. As a young woman I didn't have role models to give me the courage to continue on my path in the engineering field. I veered off into the arts because it felt safer and more familiar. (Luckily I got my courage up later and became an architect!) I want everyone, especially girls, to feel they are supported and encouraged to pursue a career in computer science and related fields
Princeton University, BA, cum laude
Hunter College, City University of New York, MFA
Southern California Institute of Architecture (SCI-Arc), M.Arch
Jane Zanzig
I am thrilled to join the team at Computing Kids. Beyond providing a productive after-school activity, this program has a mission that is close to my heart: giving youths a fun way to stay engaged in STEM subjects before they fall behind or lose interest. This is even more important for girls, who have fewer social incentives to pursue mathematical and computational sciences (especially at formative ages) and often fail to find strong female mentors.
University of Washington, BS, Mathematics
University of Washington, MS, Statistics – Advanced Methods and Data Analysis

Jordan Dill
Born and raised in Seattle, I chose to stay in the area and attended the University of Washington where I earned degrees in mathematics and Spanish. Through the Spanish department, I was fortunate enough to spend part of this time in Spain, where I studied and worked, teaching both Spanish and English to students of all ages. Through the course of my degree, my passion for language naturally extended to the language of coding and I am thrilled to be joining Computing Kids where computer science is introduced to children in an approachable, interactive environment. Additionally, having consistently been one of only a handful of women in my classes, reaching out to young girls interested in math and computer science is a personal cause.

Take the next step.
To learn more about how Computing Kids can work with your organization, contact us today.