What is Computing Kids?
Computing Kids is an educational enrichment program for children in grades K-8 in the Seattle and Eastside area. We partner with schools, community groups, and parents to bring computer programming classes to kids in a variety of settings.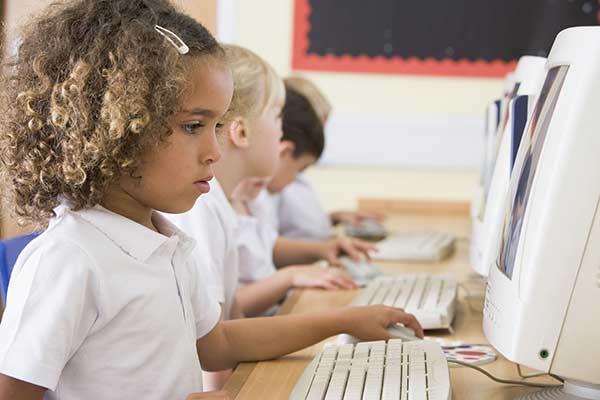 Every student in every school should have the opportunity to learn computer science.
Why Is Computer Science Important for Younger  Students?
Computing continues to be one of the fastest growing fields, yet computer science is rarely part of children's core education. We believe that giving students opportunities to explore programming and learn coding skills is critical to supporting their academic success and beyond.
What is Special About Computing Kids?
Our top-quality educators guide and teach kids to imagine, design, prototype, and build innovative software programs in a fun and collaborative environment. Students gain the hands-on skills they need to become technology creators and problem-solvers.
Programming Classes for Every Skill Level
Unique Curriculum
Adapted by Age & Level
Computing Kids classes make computer science exciting, creative, and fun for a wide range of skill and confidence levels. Dynamic instructors foster an environment of collaborative learning that emphasizes risk-taking and problem-solving supported by plans and tools. Classes are generally offered for K-2, 3-5, and 6-8 according to students' progress level. 
Contact us for more information about class structure and content.